If repairing things is what you do best, why bother with anything else?
Service Return is here to help you return things, with no fuss.
Why bother with the after-sales? Join Service Return!
Service Return - All Taken Care Of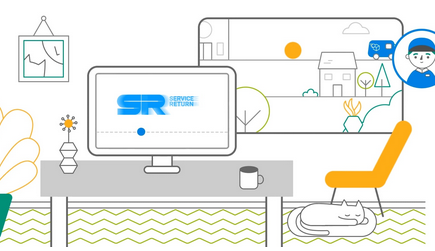 How to return a product in service
---
Pentru informatii detaliate despre celelalte programe cofinantate de Uniunea Europeana,
va invitam sa vizitati www.fonduri-ue.ro
---
Investim in viitorul tau!
Proiect cofinantat din Fondul European de Dezvoltare Regionala prin
Programul Operational Regional 2014-2020
Continutul acestui material nu reprezinta in mod obligatoriu pozitia oficiala a Uniunii Europene sau a Guvernului Romaniei.